"BWA is a technology-led speciality chemicals company whose only business is providing sustainable solutions to best resolve our customers' water treatment challenges. Whether it is scale control, corrosion inhibition, microbiological control or desalination, BWA has the most technologically advanced and environmentally acceptable products available in the world today."
"Knappe Composites is the world leader in the production of The Fiberglass Thermoplastic Pressure Vessel."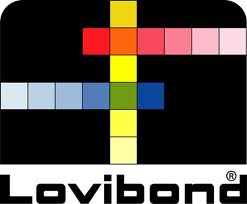 "Tintometer is one of the leading companies in the field of water analysis. Our trade-name Lovibond® is known in over 120 countries, where we offer innovative products for the precise determination of different types of water : water in swimming pools, drinking water, foul water, surface and ground water, untreated water and effluents, through to cooling water and boiler feed water."
"FMC Corporation is one of the world's leading specialty chemical companies. We are proud that our chemistries are helping to grow the world's food, enabling new innovations in pharmaceutical delivery, enhancing foods and beverages, contributing to a more sustainable energy supply and advancing the manufacture of hundreds of essential products."
"Brenntag purchases and stores large-scale quantities of industrial and specialty chemicals from various suppliers, repackages them into smaller quantities and provides a full-line portfolio of chemicals in less-than-truckload quantities as well as value-added services. This includes specific application technology, an extensive technical support and value-added services such as just-in-time delivery, product mixing, formulation, repackaging, inventory management and drum return handling."

"ProMinent Group is a manufacturer of components and systems in the field of fluid handling and also a reliable partner for water treatment. Based on our innovative products, services and industry-specific solutions we provide more efficiency and safety for our customers – worldwide."
"Hayward Flow Control, a division of Hayward Industries, Inc., has been manufacturing industrial thermoplastic valves and process control products for more than 50 years. We have remained committed to producing the highest quality products while providing outstanding service that exceeds customer expectations. Hayward has earned an unsurpassed reputation for product design, manufacturing precision, quality assurance, experience and know-how, and a total commitment to customer satisfaction and support."
"Since 1946, Walker Process Equipment has been a premier supplier of the highest quality engineered and manufactured equipment to the Water Environment Industry. Walker offers proven technologies for biological treatment, anaerobic treatment, wastewater clarification, digestion, separation, and sludge treatment."

"Evoqua Water Technologies is a leader in water and wastewater treatment products, systems and services for industrial and municipal customers. We offer a wide range of proven product brands and advanced water and wastewater treatment technologies, mobile and emergency water supply solutions and service contract options."
"KARSU SOĞUTMA Refrigeration specializes in the engineering, design, manufacture, installation and service of process cooling and industrial refrigeration systems. For more than 45 years, KARSU's leadership and unparalleled research, development and manufacturing programs has put us at the forefront of industry advancements and technological breakthroughs."